---
Please Join Us!
Join Lead Envy in discussing the topic of "Seasonality in the Online Lending Industry" with an experienced panel of experts providing a range of viewpoints from different positions in the lead flow process.
Guest Speakers:
* Clay Bethune – Founder and CEO at 391Financial
* Corey Owens – CEO at Acquire Interactive
* Brent Arundel – Sales Engineer at DataX
Register HERE
Date & Time: December 15th at 2pm EST
---
Did you get a chance to join ?
The latest  webinar discussed 
"Post-Election Regulatory Update"
If you were unable to join , here are some highlights:
The Political environment heading into 2021:
The most likely impact on Experian will be a shift in leadership at the Consumer Financial Protection Bureau and the U.S. Treasury Department.

U.S. House of Representatives: Democrats will retain control of the chamber and the legislative agenda with a diminished majority, as the Republicans gained at least 14 House seats.
In the States:
Republicans generally outperformed expectations in the state legislative elections. 
---
Affiliate Marketplace
Lead Envy would like to apprise you of the many great lead providers we recently integrated across the board.
If you need more volume during this holiday season, please consider working with them either to buy their traffic, or to sell yours! These partners are ready to help you achieve the highest earnings per lead and work to attain your performance metrics.
---
Agora Marketplace by the numbers:
September 2020- 
Lead Sold %: 47.92%
Avg EPL:  $4.43
Total Leads Sold: 35,612 
Total Revenue Generated: $164,369.21
October 2020-
Lead Sold %: 54.56%
Avg EPL: $4.26 
Total Leads Sold: 46,632 
Total Revenue Generated: $198,472.60
November 2020-
Lead Sold %: 58.75% 
Avg EPL:  $3.01
Total Leads Sold: 83,296 
Total Revenue Generated: $250,723.09
---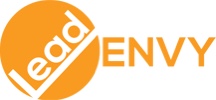 Have you had a great experience with Lead Envy? Please share a testimony HERE
---
Lead Envy is wishing everyone a Happy Holiday Season, from our family to yours.
---