---
LEAD PROVIDERS
Are you looking for a way to connect with more buyers, sellers or boost your exposure …
Affiliate Marketplace may be your answer. Set up a demo today by contacting Mitch Walling at mitch@lead-envy.com
---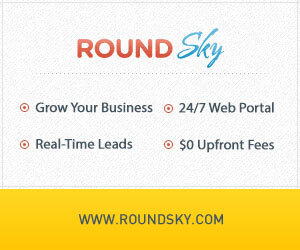 FEATURED SPOTLIGHT
If you are looking to grow your portfolio with additional leads or sell the leads that you generate via your organic efforts, please consider our friends at Round Sky. Round Sky is a lead generation company generating thousands of real-time leads every day. They have a powerful online interface to edit your campaign filters, update lead caps, see lead volume estimates and a ton more tools. Consider contacting Round Sky today at clientservices@roundsky.com
---
ONLINE LENDERS ALLIANCE
With Lead Envy being a part of OLA , it will keep us in the loop on important topics impacting our industry, giving us the opportunity to better serve our Clients.
---
LET'S MEET
LEND360 virtual conference is on November 9-13 2020. The event will be fully virtual and will feature robust education sessions –
from leading industry experts, a lively virtual exhibit floor, personal one-to-one meetings, and more. LEND360 attendees will be the first to hear updates and post-election analyses for the entire ecosystem of online lending.
Full details on the agenda are available on their website. To register, please contact fhurley@oladc.org. If you have any additional questions about the event, please let Felicia Hurley know. 
---
AGORA BY THE NUMBERS
Lenders on the Agora Marketplace are selling their organic traffic at record rates. Please reach out to see how you can monetize your web traffic with Agora!
Marketplace Lead Sold : 47.92% 
Avg EPL (Earnings Per Lead):  $4.43
Total Leads Sold Via Marketplace: 35,612 
Total Revenue Generated Via Marketplace: $164,369.21
---
Have you had a great experience with Lead Envy? Please share a testimony HERE
---